Presentation cards
By far the most used application of the flashcards is the use them as presentation cards. With short bullet points per flashcard, it works perfectly as a reminder. The colours are used to categorise the subjects, the binder rings hold the flashcards together.
About presentation cards
Give aways
A set of flashcards is, certainly with its own logo, a nice and handy give-away at events, open days and other meetings.
The flashcards are also used by webshops that make a personal 'Thank You' note with every order.
Festive flashcards
trainings
During training, the flashcards are used as feedback cards, answer cards for (group) exercises, bundling and categorising ideas and more. The advantage of flashcards in this case is the firmness. This is especially valuable for training sessions over a longer period with several groups.
Colour packs
Inspiration
Flashcards used by our business customers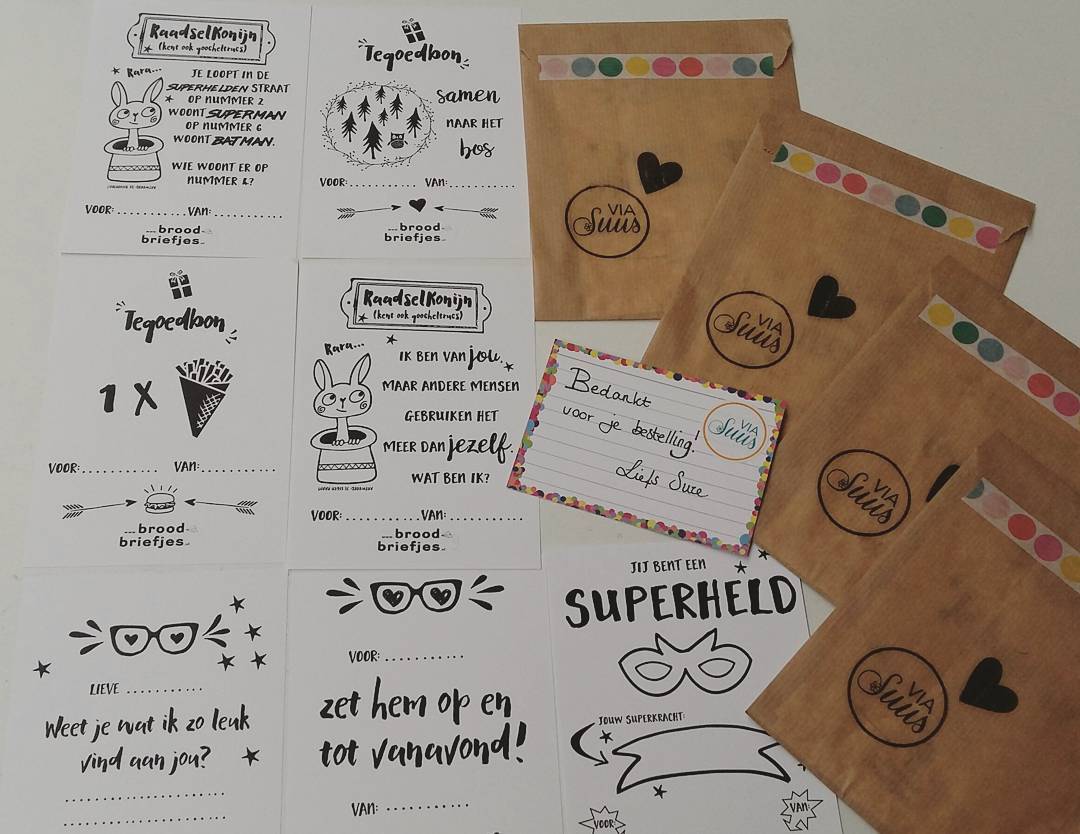 Thank you note by @viasuus
The confetti flashcards are used by ViaSuus as 'Thank you' note with orders. A nice handwritten note with a festive touch.
Check out our flashcards
Give away open day
Middle school CSG Bogerman has had personalized flashcards made for the school's Open Day. The packages were given to all visitors and were also used during the open day itself for various assignments for future students.
Request a quote for flashcards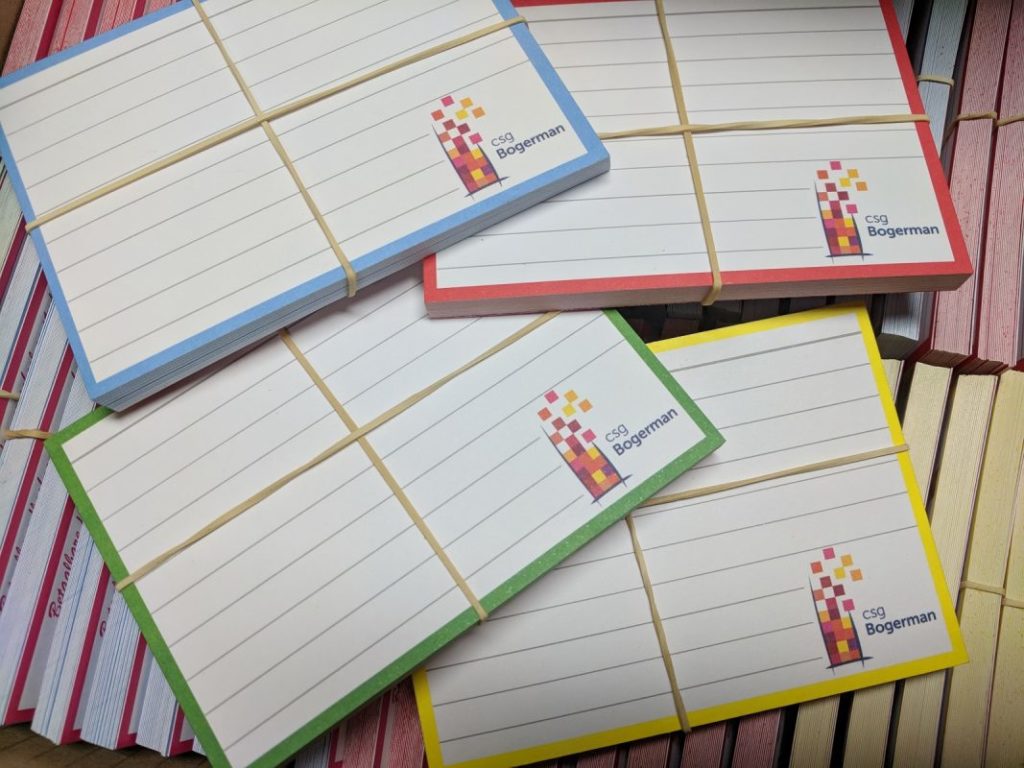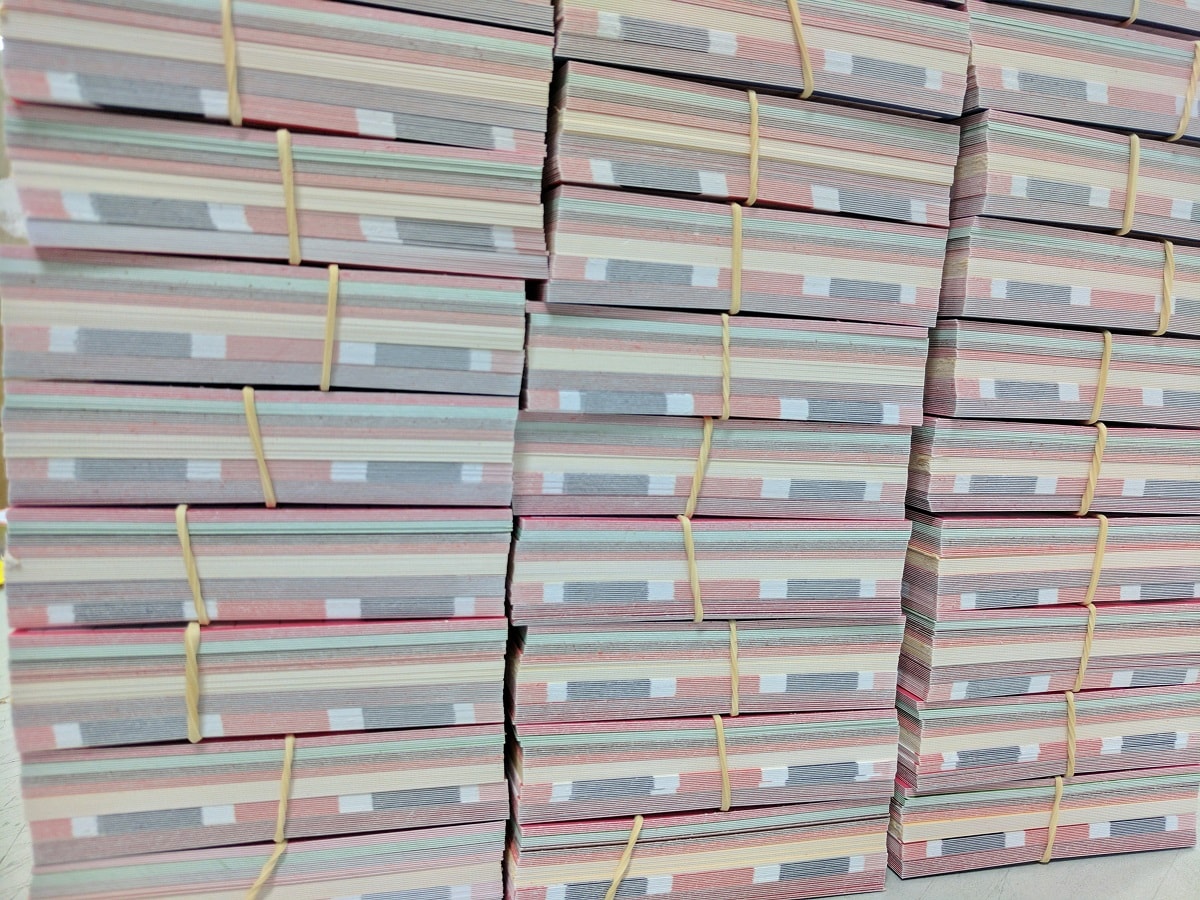 Specials for trainings
For one of our customers we have created special packages with 7 different flashcard designs. Each participant receives a package, each design is used for a specific assignment. Ultimately, all used flashcards per candidate are tied together with a binder ring. This way the candidate has a good overview of his or her development.
Request a quote for specials