The famous Dutch flashcards | 150 million+ sold

Trusted Shops certified | Excellent rating
**Royal Dutch Mail continues to ship our packages the way you are used to, safe and secure. Read more**
100% MADE BY HAND IN THE NETHERLANDS | 100% FSC PAPER | 100% CRAFTSMANSHIP
All new items
Effective learning with Leitner flashcards
Study more effective and make it more fun. Flashcards (or revision cards, karteikarten or fiches) are used by millions of students all over the world. Combined with the Leitner Learningsystem you will learn quickly and very efficient. Here's how it works:
1. Write your own flashcards
Remember faster
On the front you write a word, definition or question and on the back you write the answer. Because you write them yourself, you remember faster and quicker than when you type.
2. Study your flashcards
Learn smarter
Get your stack of flashcards out and answer them one by one. You only learn the cards you don't know every day. You learn the cards you do know every other day or every five days.
3. You know one? Drop it!
Shorten you study time
See your progress and focus on the subjects you don't know. Therefore you study effective and you shorten your studytime
more about learning with flashcards
Latest reviews from trusted shops
Mix & Match your own bundle of flashcards
What we became famous for: the possibility to create your own flashcards bundle.
Choose the amount of cards you want to have. The bigger the bundle, the higher the discount, on all items. Add some accessories like pens or perforation and rings and there you have it: your very own personal flashcards bundle.
Enjoy creating!
What kind of flashcards should I choose?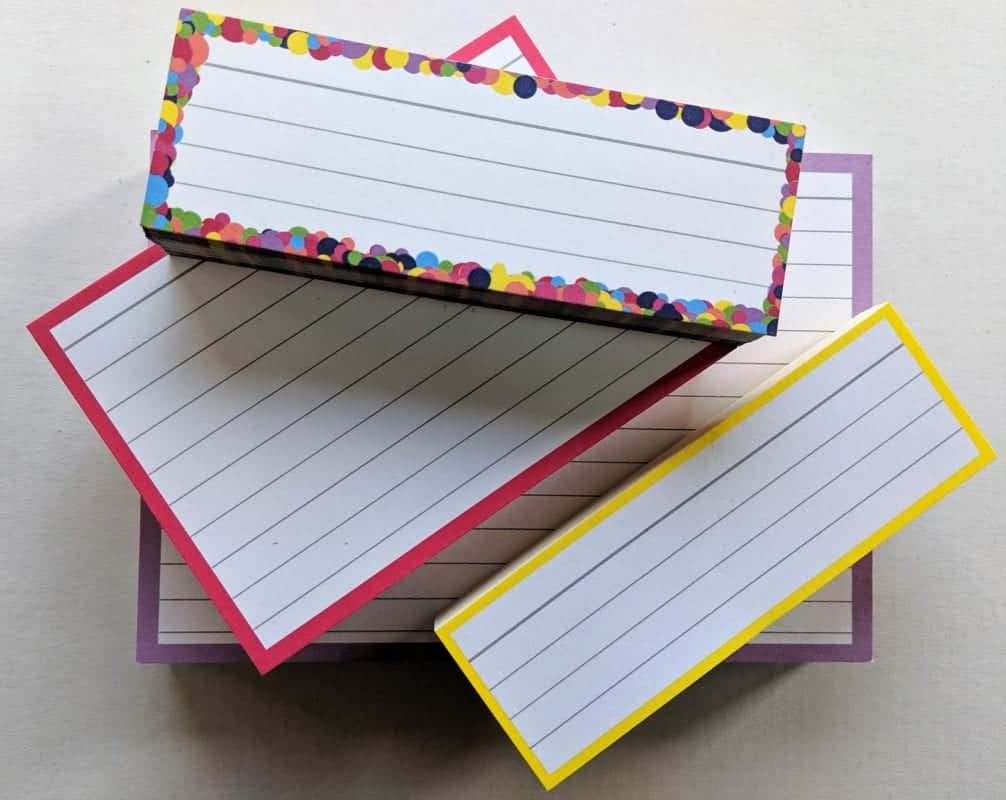 I want to try it out first
Order one of our testpacks or small starterpacks, including a discount code for your next order
testpacks & small bundles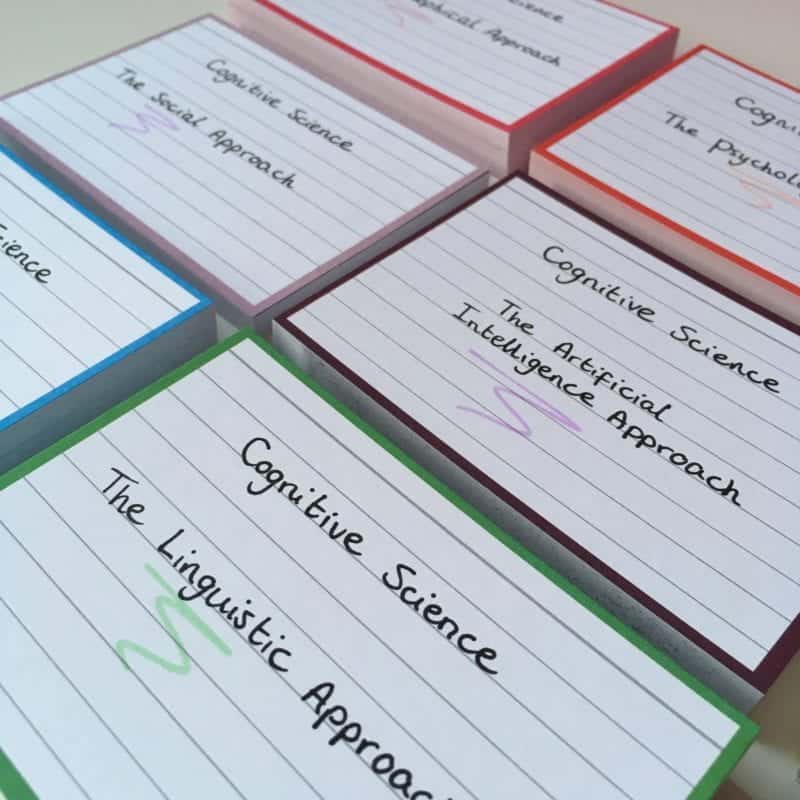 I NEED TO LEARN DEFINITIONS
Use our A7 flashcards for this (7,4 X 10,5 CM). Shop individual packs or check the sale items with or without accessories
A7 flashcards & sale items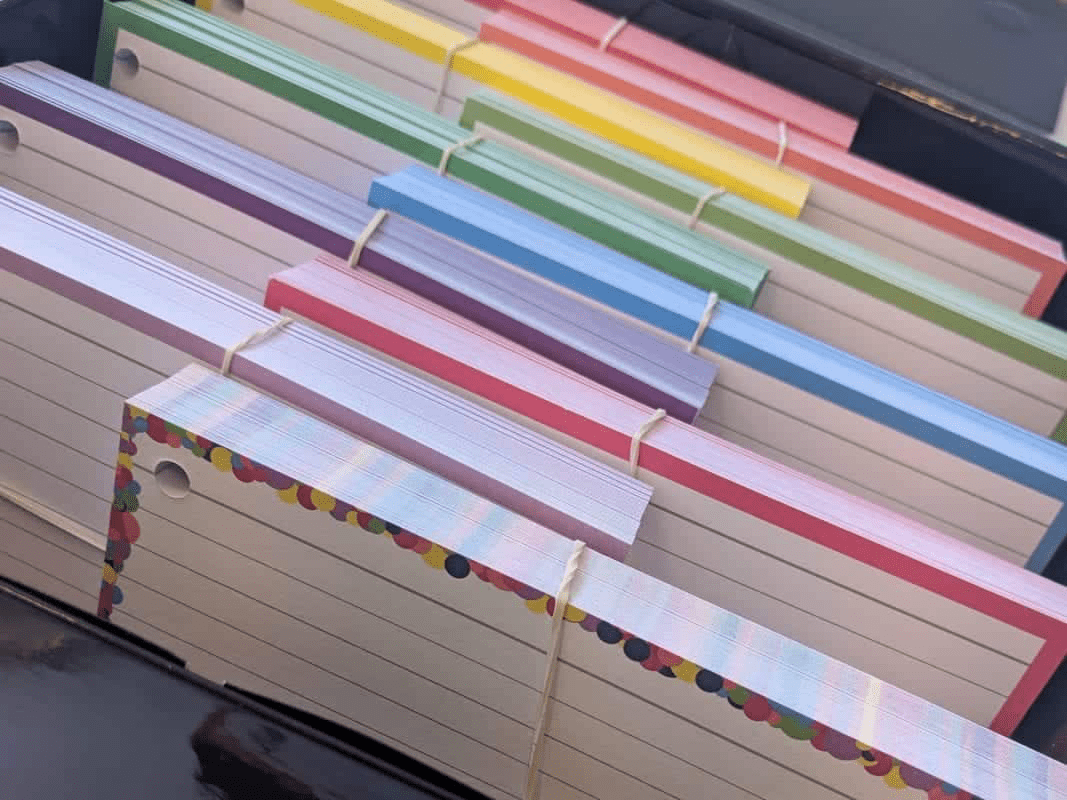 schemes and summaries
Use our big A6 flashcards for this (10,5 X 15 CM). Shop individual packs or check the sale items with or without accessories
A6 flashcards & sale items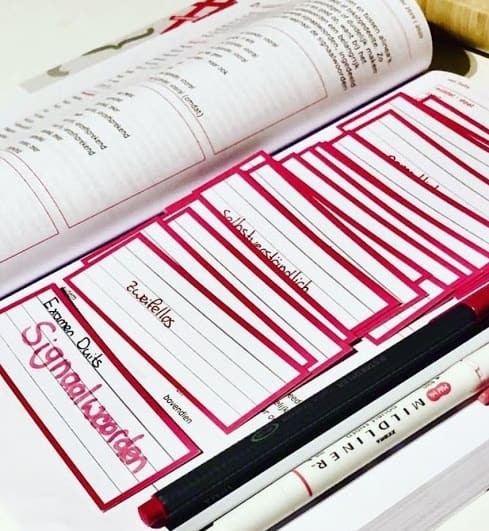 I need to learn words
Use our specially designed wordcards for this. The perfect size for cramming lots of words and grammar
Wordcards & sale items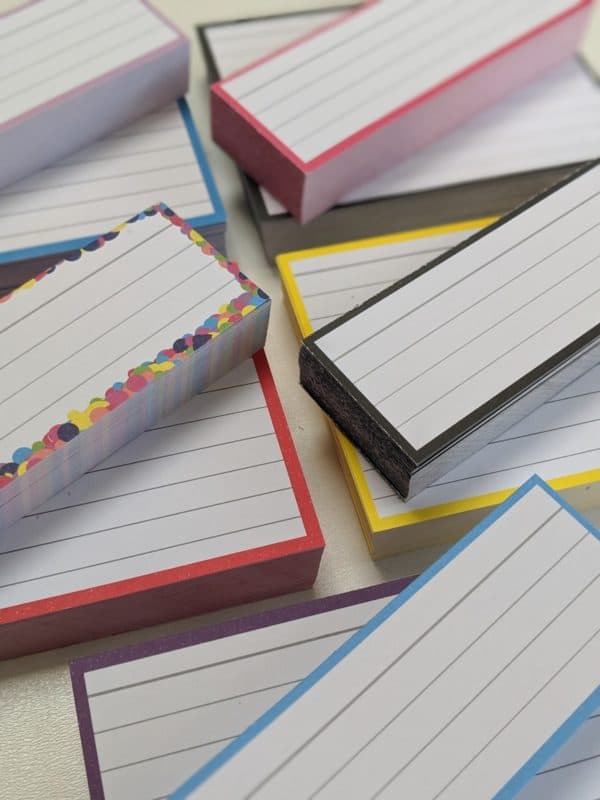 I want a combination of sizes
We have created combipacks with high discounts for this. Choose each colour of each pack yourself and make it personal
Combipacks flashcards sale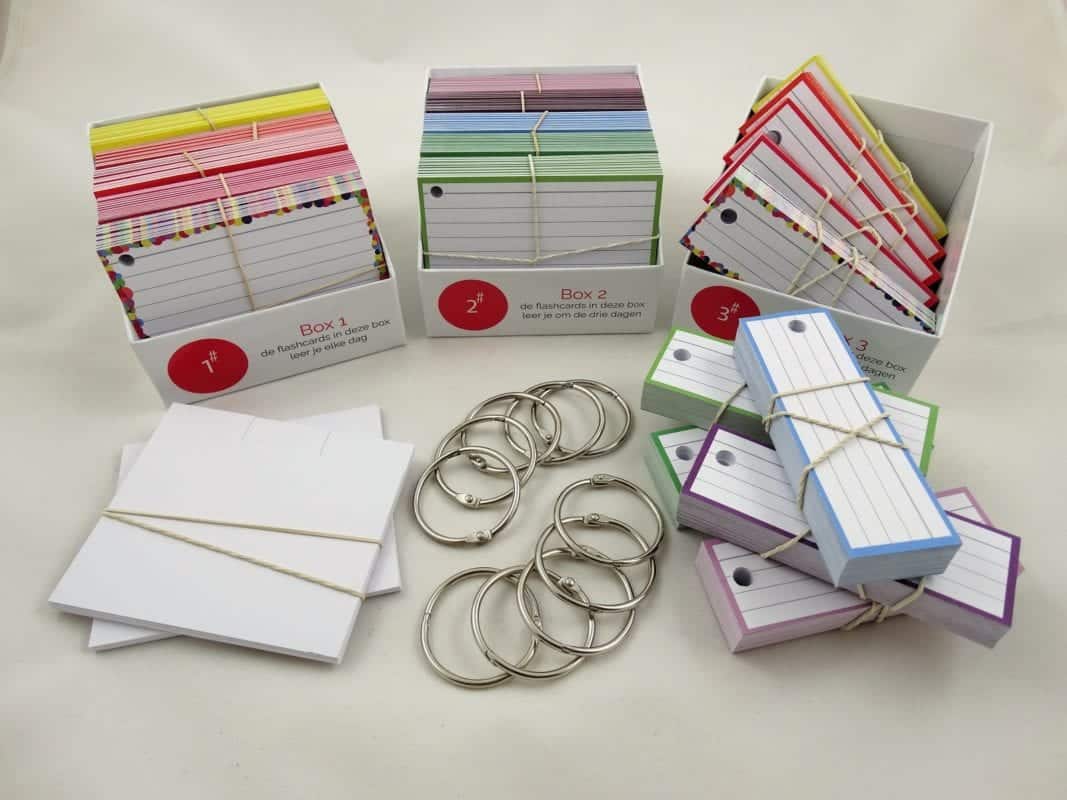 I want the complete system
We have created custom made Leitner boxes with the complete learning system. Order them separately or in a bundle
Leitner boxes & sale items
100% made in The Netherlands | 100% made by hand | 100% craftsmanship